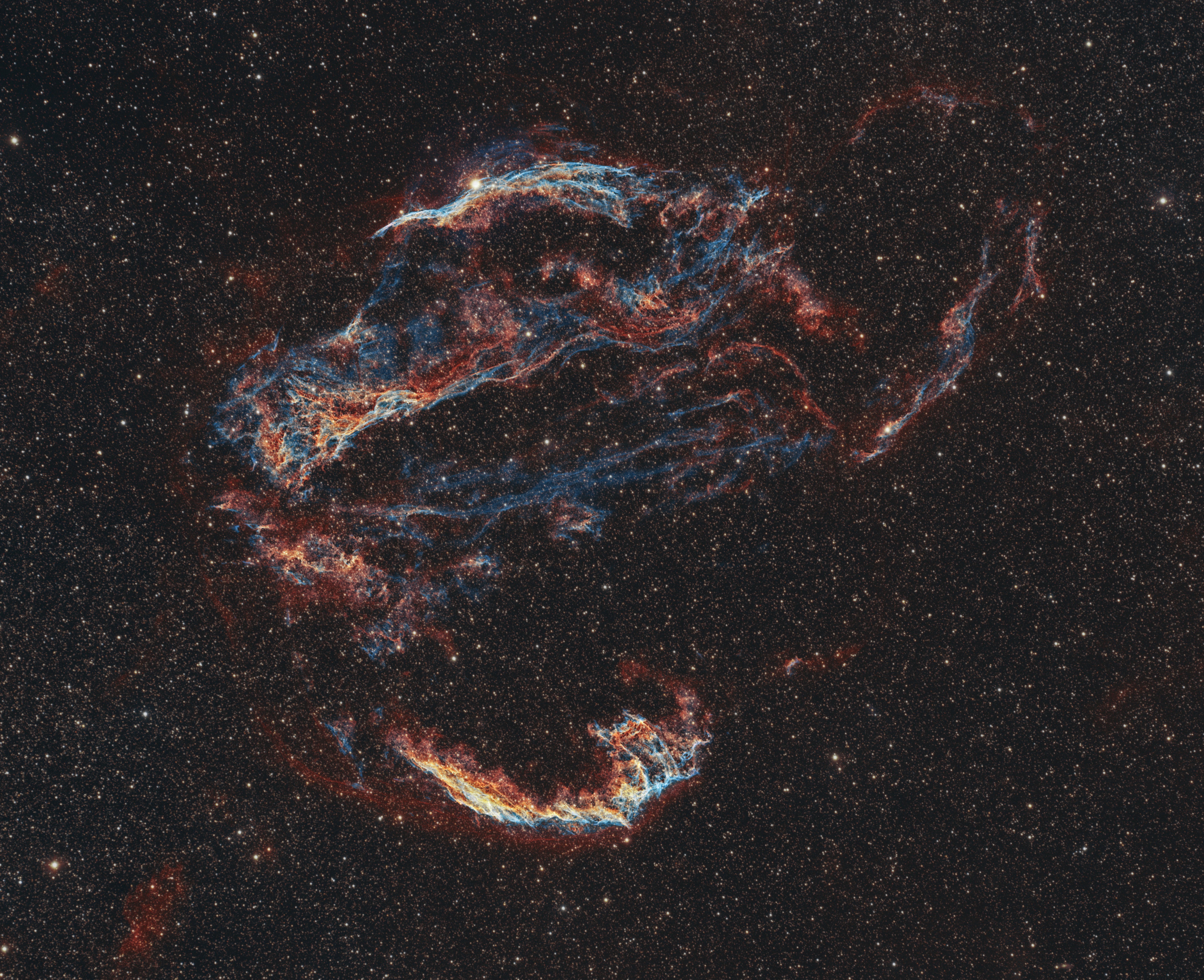 The Cygnus Loop – the colorful remnants of a violent death.
A few thousand years ago, a dying massive star went supernova. As the expanding blast wave from this colossal explosion smashes into clouds of interstellar gas, the excited atoms of hydrogen (red) and oxygen (blue) emit light.
Here is a more natural looking version.
Equipment
Samyang 135mm f/2
QHY163M
Baader narrowband filters
Sky-Watcher Star Adventurer
QHY5L-II-C and QHY 30mm guidescope
Acquisition (Total : 30.9h)

Location : Backyard, bortle 5
Ha : 12.8h
OIII : 18.1h
Calibration : darks, flats
Processing (PixInsight)

Linear (Ha and OIII)

Drizzle x2

Crop

DBE

Deconvolution (tutorial)

Noise reduction (TGV and MMT)

Stretch (HT)
Colors (tutorial)

Factor f : (Ha*OIII)^~(Ha*OIII)
R  : Ha
G : f*Ha + ~f*OIII
B  : OIII

Luminance

L : mean(max(OIII, Ha), mean(OIII, Ha))

Sharpening (MLT)

HDRMT

LHE

Curves
LRGB
Combine (LRGBCombination)
Curves
LHE
Star reduction (tutorial)